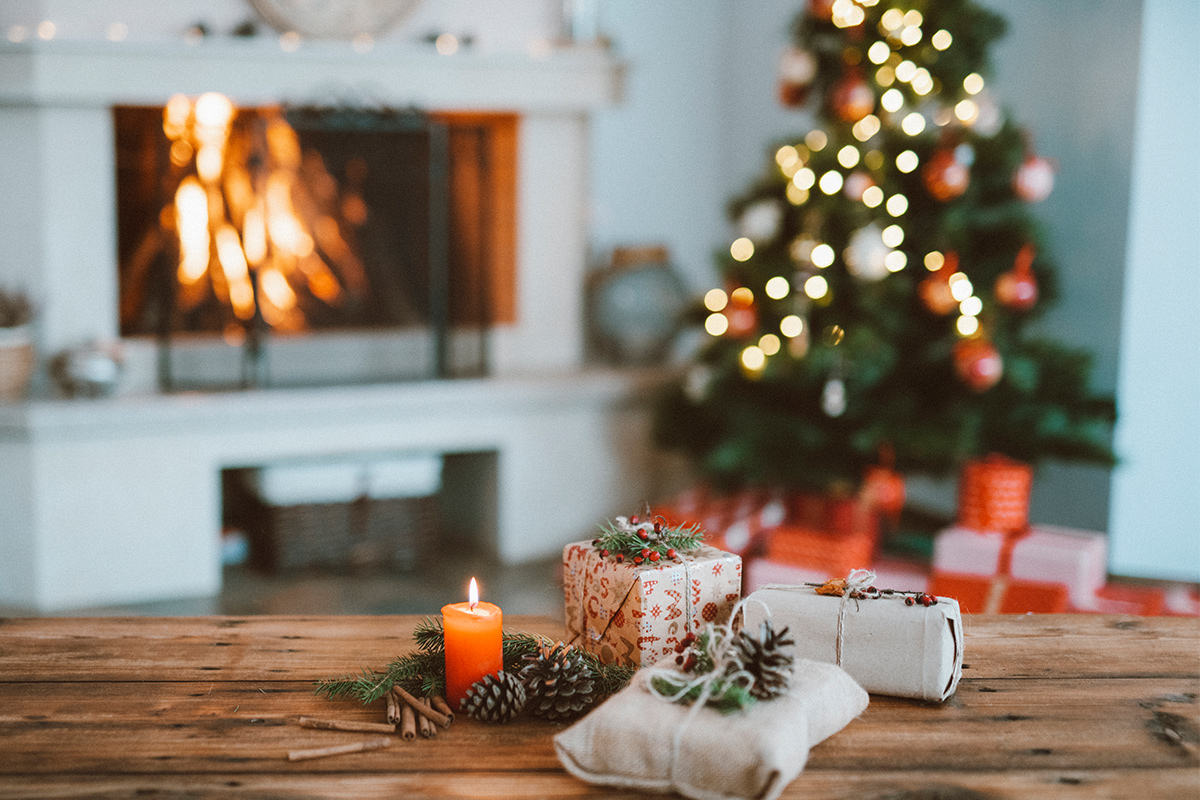 Five ways M-Store can prepare your home for the holidays
---
At M Store we're all very familiar with the challenges and demands of Christmas, especially if you've got a busy household of children, pets, and visiting friends and family! It's in this festive period where your home can begin to feel like a hotel, restaurant, and Christmas grotto all in one… because there's stuff everywhere! That's where we can step in with our easy and worry-free storage solutions to take some bits of your hands so you can feel a bit less overwhelmed! From storing garden furniture, to hiding presents away from suspecting children, here are five ways that M-Store can prepare your home for the holidays.
Storing garden furniture and equipment
After almost two years of various Covid restrictions and staycations, it's become clear just how much money British households have spent on outdoor furniture and gardening equipment! The question is how and where can you store these expensive items through the winter? If you're happy with your current outside storage then you'll be pleased to read our guide on safely storing your items this winter… But if this isn't an option, the flexible storage options at M-Store could be the perfect solution! Feel free to nip in whenever to retrieve all or just a few of your items, and rest easy knowing that they're secure, and most importantly… dry!
Creating space for visiting family and friends
With friends and family swooping in from around the country to celebrate Christmas together, your house suddenly has an influx of people to accommodate! From finding the space to fit 7 more people around the table, to creating room for anyone who fancies staying the night (or the week, we've all got those relatives), it can be a bit of a challenge! That's why the easy booking process and friendly service at M-Store could be the solution to your festive frustrations! Simply choose the items you'd like to store, decide how long for, and drop them or have them delivered to one of our units!
Storing presents away from suspecting children
How far a child is willing to go to find those all-important and carefully wrapped Christmas presents is a mystery! What we do know is that we can offer safe and easy storage solutions for gifts of all sizes, so you have one less thing to worry about in this busy festive period. Not only would gifts be safe from the clutching hands of suspecting children, but they'd be stored in safe, clean, and secure conditions! Accessing the unit to add or remove any presents from the pile would be easy, and we're super-flexible when it comes to deciding how long you'd like to store for.
Creating kitchen space for the family chef
Of all the rooms in the house this Christmas, it's likely that the kitchen will take the brunt of the festive effort! Whether that's doubling up on the usual crowd around the table or having to clear all the surfaces in preparation for Christmas dinner, it can be manic. At M-Store we offer flexible solutions to your storage nightmares; from a few appliances over a fortnight, to an entire spare bedroom for 6 months… we can store it! So, if you're cooking for crowds this Christmas and need some more room in the kitchen and the house feels full enough already, just give us a call and we'll be happy to discuss your options!
Storing decorations away for next year
None of us are strangers to how quickly the festive season passes; one minute you're finishing work with a full week of holiday ahead, and the next you're sat at your desk feeling half a stone heavier! This means that it will soon be time to start packing away those Christmas decorations before another year passes and it's time to bring them out again. It's in this period where M-Store can step in to ensure that your decorations, artificial Christmas trees, boxes, extra bedding, chairs etc. can all be stored safely through the year. So wave goodbye to dusting off boxes of broken lights and missing baubles, and instead enjoy a flexible and worry-free storage process!