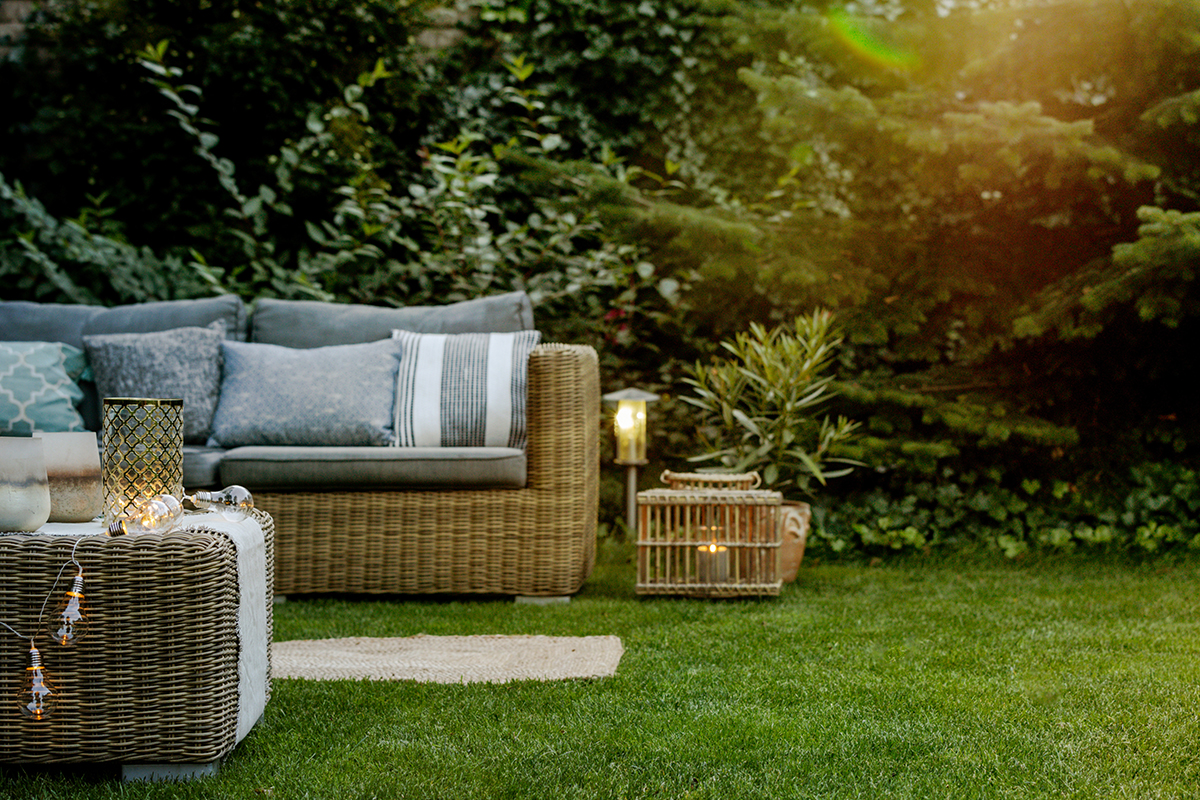 How to store your garden furniture this winter
---
During the lockdowns of 2020 and 2021, people turned to new hobbies to keep themselves occupied. If you weren't making the perfect sourdough or creating the next Zoom quiz for your family and friends, there's a high chance you were out in the garden.
According to Rattan Direct's survey of 650 people in September 2020, 77% of people increased their gardening habits as a result of lockdown, and Statista reported in July 2020 that UK consumers increased spent more on garden equipment than ever; the average consumer spending £88 on garden furniture, and £60 on DIY and BBQ equipment alone.
So now that we're deep into November, all the bits and bobs that you bought in the summer to create the perfect garden will need to be stored safely for the winter! The question is… how and where can you store these items securely?
Protecting furniture with outdoor covers
If garden sheds or outbuildings aren't an option for storage, then worry not! Investing in good quality outdoor covers can protect your items from the weather and keep your mind at ease through the winter months. Remember to remove all soft furnishings such as cushions and padding beforehand, and to fit your covers securely so you prevent any exposure to the elements. Spending just a little extra on waterproof covers will guarantee protection against moisture, but we'd still recommend checking every week or two to make sure everything is secure!
Weatherproofing your storage areas
Whether you're storing your garden items in the shed, garage, or outdoor boxes; it pays to go the extra mile by ensuring these places have what it takes to endure the winter and save you a nasty surprise when it comes to opening back up! Start by checking that the roof is still waterproof, they can become weathered over time and expose your stored items to sunlight, rain, or damp. You may need to seal some corners or patch areas up, but this shouldn't take long and will be well worth the effort. Make sure all doors and locks are secure to prevent the elements (or local animals) from opening them and ruining all your preparation!
Different materials, different care…
It's important to understand the difference when it comes to storing varying materials of garden furniture and equipment. Although quickly shoving items into storage before nipping back in for a cuppa does sound easy, it pays to take some care of your items before storing them away. Wooden garden furniture tends to gather lichen and fungal, so make sure to give these items a good scrub down with hot, soapy water, and make sure you allow it to dry first!
Use M-Store flexible storage
If you don't want to worry about whether your shed is waterproof or you simply don't have the space to store these things yourself, don't panic. M-Store offers flexible storage options in several locations across Cornwall, meaning you have access to all the space you need to safely store all the garden furniture, BBQs, and gardening equipment you bought in the lockdown!
To learn more about our storage options, give the team a call on 01726 890880, we'll be happy to chat with you.