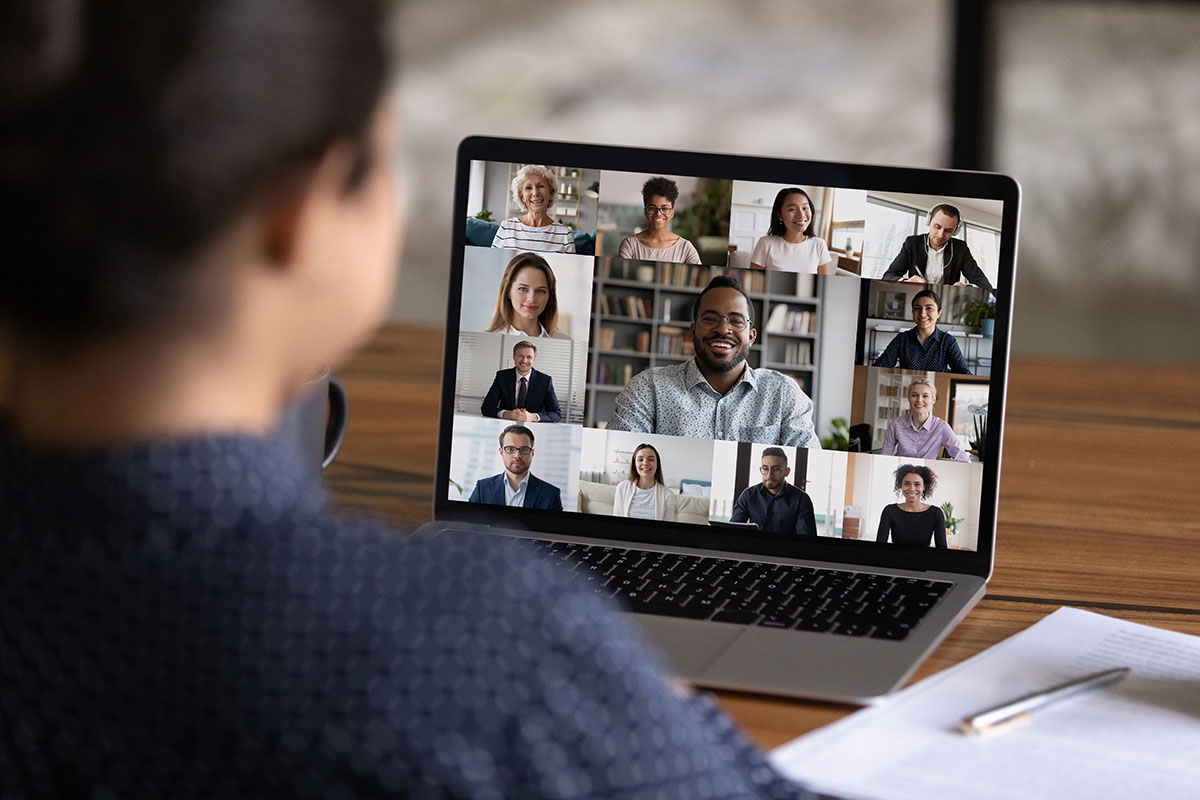 Staying Motivated Working from Home
---
In recent years, changes in attitudes and leaps in technological advancement have made it easier for employees to work remotely or from home but it wasn't until 2020 that this flexibility took on a whole new meaning. Whilst many of us may have dabbled in working flexibly, few of us will have done it for as sustained a period as we were asked to when the pandemic hit. And of course now it's looking very likely that more of us have realised the value of it and are excited about a future full of flexible working!
Whilst of course the technology exists for us to be able to work effectively out of the office and many companies have adapted to new working practices so much quicker than anyone could have anticipated, there are still challenges for all of us in getting used to this new way of doing our jobs. Working from home can be a solitary endeavour, without colleagues nearby to bounce ideas off or to have a quick chat with whilst the kettle boils, staying motivated and engaged can be really tough. And with nearly 50% of the British workforce working remotely in 2020 and the majority of those wanting to continue indefinitely, it's important that we try to find ways to stay enthused and driven throughout those long working days.
If you're struggling to keep your focus whilst at home, mix things up and try some of these tips to stay on track.
Set Up (and pack down) Your Office Space
If you can, keep your home office space removed from your living space so that you can switch off in the evening. This of course works well if you have a spare room to make use of but what if you're sharing that space with daily home school or are using the family dining table? Use a box or container for your work paraphernalia that you can set up and store away each day. The simple act of setting up your space each morning will get you into that working headspace and motivated for the day ahead.
Take Regular Breaks
In a 'normal' office, we often get natural breaks in our work pattern when colleagues pop over to ask a question or we take on the tea run. Working remotely, it is easy to just knuckle down and forget to pause which can leave us feeling exhausted, burnt out and lacking focus. Stick a post it on your screen or a reminder on your phone to stop at regular intervals - make a brew, practice a few gentle stretches at your desk or get up and take a quick walk around the garden. You'll sit back down refreshed and ready to focus again.
Keep in Touch with Colleagues
Lack of contact with colleagues can leave us feeling a bit disconnected and isolated which can have a knock on effect on our mental wellbeing and ultimately our productivity through the day. Make sure you are making time to catch up with your colleagues using whatever tools you have to hand. It might be a quick email to say good morning or Friday afternoon Zoom drinks when the working week is over. Keeping those lines of communication open will help you feel connected to work and your team and help keep your mind fresh and motivation high.
Stick to Office Hours
It can be incredibly tempting to just 'finish something off' or to pop the oven on for dinner and keep working a little longer but it won't take very long for these one offs to become part of your daily routine. Before you know it, the working day stretches to 7, 8 even 9 pm which will leave you frazzled. If your working day normally runs from 9 to 5, set yourself an alarm and down tools when it tells you to do so - it will all be there waiting for you in the morning.
Reward Yourself
Without colleagues nearby to celebrate your achievements or small wins with it is easy for them to slip by unnoticed. Make sure you take a moment to acknowledge a particularly good bit of customer service, finishing that big project or simply ticking another thing off your to do list. Something as simple as giving yourself two minutes to sit and breathe or enjoying an uninterrupted chocolate biscuit can be just enough to mark each little victory and give you a little extra motivation to tackle the next thing.
If you need any help decluttering your home ready for working remotely, contact M-Store on 01726 890880 for a range of secure, storage options.