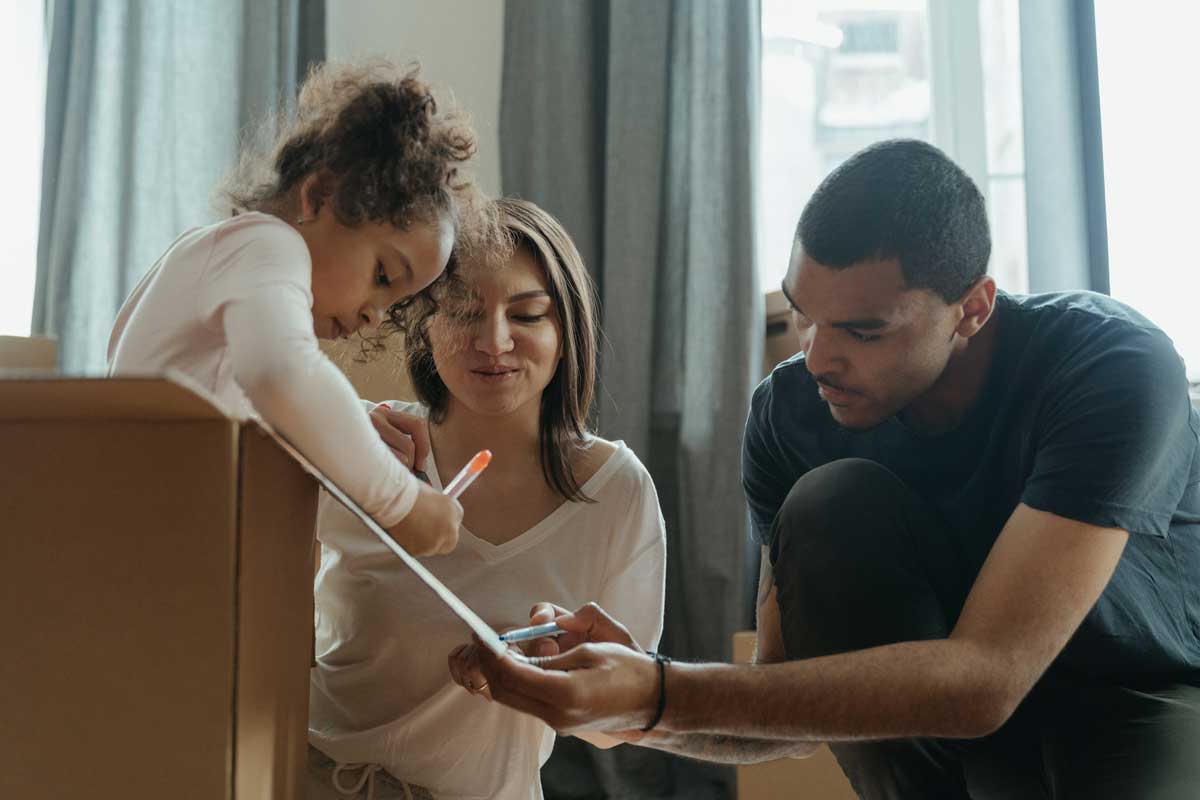 Our tips for moving house
---
The housing market is picking up quickly after lockdown; the stamp duty holiday on the first £500,000 of all property sales in England and Northern Ireland announced by Councillor Rishi Sunak has seen a spike in both new properties reaching the market and property sales generally since the lifting of lockdown measures.
Property experts are looking at these figures and seeing a property market returning to good health — if you're one of the people who's moving to a new house at the moment, you'll have a lot to consider and think about in the weeks ahead. Moving home is one of the busiest and most stressful periods in most people's lives, so we've compiled a few tips to make it a bit less stressful.
Don't procrastinate
There is going to be a lot to get done in a short amount of time, so the earlier you can get planning and get started, the less stressed everyone will be! Give yourself plenty of time to pack; if you can gradually pack a few boxes each day, the whole process will feel less laborious and time consuming!
Pack room by room
Breaking down any job into smaller chunks makes it easier; being methodical and going room by room will make it easier to stay focused, help you organise things you want to keep or get rid of and picture how things will fit in the rooms of your new home.
Start upstairs and work your way down
For many households, dragging everything out of the loft and sorting through it is the part they fear most about packing everything away. It can be a painful job, but it's one that's worth getting out of the way first; everything else will feel like a breeze afterwards!
Don't forget those hidden nooks and crannies
Have you got a cupboard under the stairs? Perhaps you have some things in your garden shed? Don't neglect them until the last minute — packing everything away in them can take longer than you expect and you don't want to get caught out!
Label all your boxes
A chunky permanent marker will be your best friend once you've sealed up those boxes; labelling each box with its contents and which room it needs to go in will make unloading the van at the other end that much quicker.
Have boxes just for fragile items
Make sure that you have plenty of bubble wrap and newspaper handy for wrapping those fragile items — you'll want to carefully label any boxes containing precious fragile items, to make sure they don't end up stuffed at the bottom of a big pile in the moving van!
Have that all-important box of essentials
Moving house is extremely tiring. Packing a box of essentials — the kettle, tea bags, milk, snacks to boost those flagging energy levels — will make the first night in your new home that much easier. It's also a good place to store important documents like birth and marriage certificates, or passports.
Consider how self-storage will make the process easier
If you're facing the all too common situation of having to vacate your current property before your new home is ready, consider putting your things into self-storage. It's flexible, so it's there as long as you need it, plus you can guarantee all of your possessions are safe and secure.
Even when you plan everything meticulously, it's still possible to run out of space in your new home. If that happens to you — or you just have a few things you want to keep but know you don't need for a while — consider using self-storage for those things too.
Self-storage is a top way to stay organised and keep stress levels down. Why not consider storing some things with us here at M-Store? We have a convenient location off the A30 and have a huge number of flexible, secure storage solutions. Give us a call on 01726 890880 and we'll be happy to answer any questions you have.