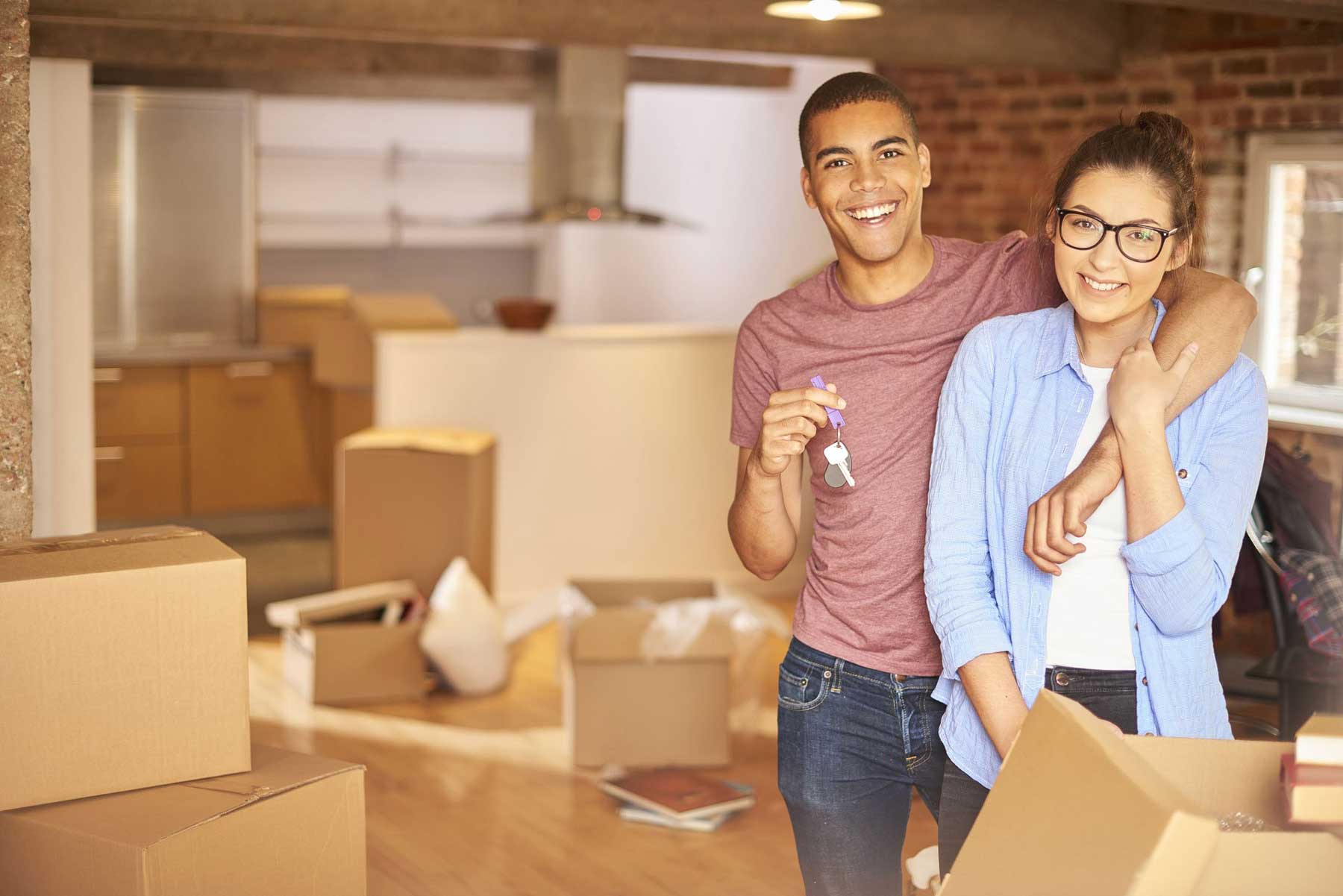 Decluttering tips for when you move in together
---
Moving in together is an exciting time for any couple, but when two become one where exactly does everything fit? If you've ever lived with someone, no matter if it's your wife, husband, housemate or relative, you'll know that in practicality it just doesn't! So when the time comes to decide on what to keep and what simply must go who misses out?
With our storage solutions the answer is nobody!
More and more of us are living together
The truth is that more and more people are living together and that means that many of us will almost certainly need to put our prized possessions into storage at some point in our lives. Don't believe us? Data from the Office for National Statistics shows that the number of is up by 25.8% over the past decade!
Wondering what the most commonly stored items are when someone moves in? You need only look around your own home; beds, coffee tables and other furniture found in any house or flat are often duplicated between couples and make their way to our secure storage on many occasions each year.
If you're moving in together, here are just a few tips on how to make it as seamless as possible on the storage front!
1. Start planning early
The earlier you can get planning, the less stressed you'll both be; and the less likely you'll blow a fuse with your beloved! Give yourself plenty of time to pack, wrap fragile items in bubble wrap and make sure everything is labelled in those boxes! It'll make your life a lot easier when storing or unpacking your bits and bobs!
2. Consider making an inventory of belongings
Do you have a comfy new sofa? Is one bed bigger than the other? Will you really need two kettles? An inventory can be a handy addition to your moving checklist; you can keep track of where you have duplicates, make note of furniture sizes and get a good idea of what you might be missing. Once you know what needs to be stored, we can give you a good idea of the size of unit you'll need for storage.
3. Be prepared to compromise
You can almost guarantee that your other half will insist on keeping something, but you have no idea why. Do you really need that 17th coffee mug? But if you let them keep the odd knick-knack, it'll mean a lot to your partner. It also means you can keep that random jumper or childhood teddy bear!
4. Consider self-storage as part of that compromise
During the moving process, you'll definitely find that you both want to keep some things that you just can't find space for in your new home together. You should consider self-storage; it'll be a weight off both your minds, and neither of you will have to throw away those treasured valuables!
With our central location just off the A30 dual carriageway near Bodmin, we're easily accessible for people moving in together across the whole county of Cornwall. If you think that storing with us might help out your group, give us a call on 01726 890880 and we'll be happy to answer any questions you might have.