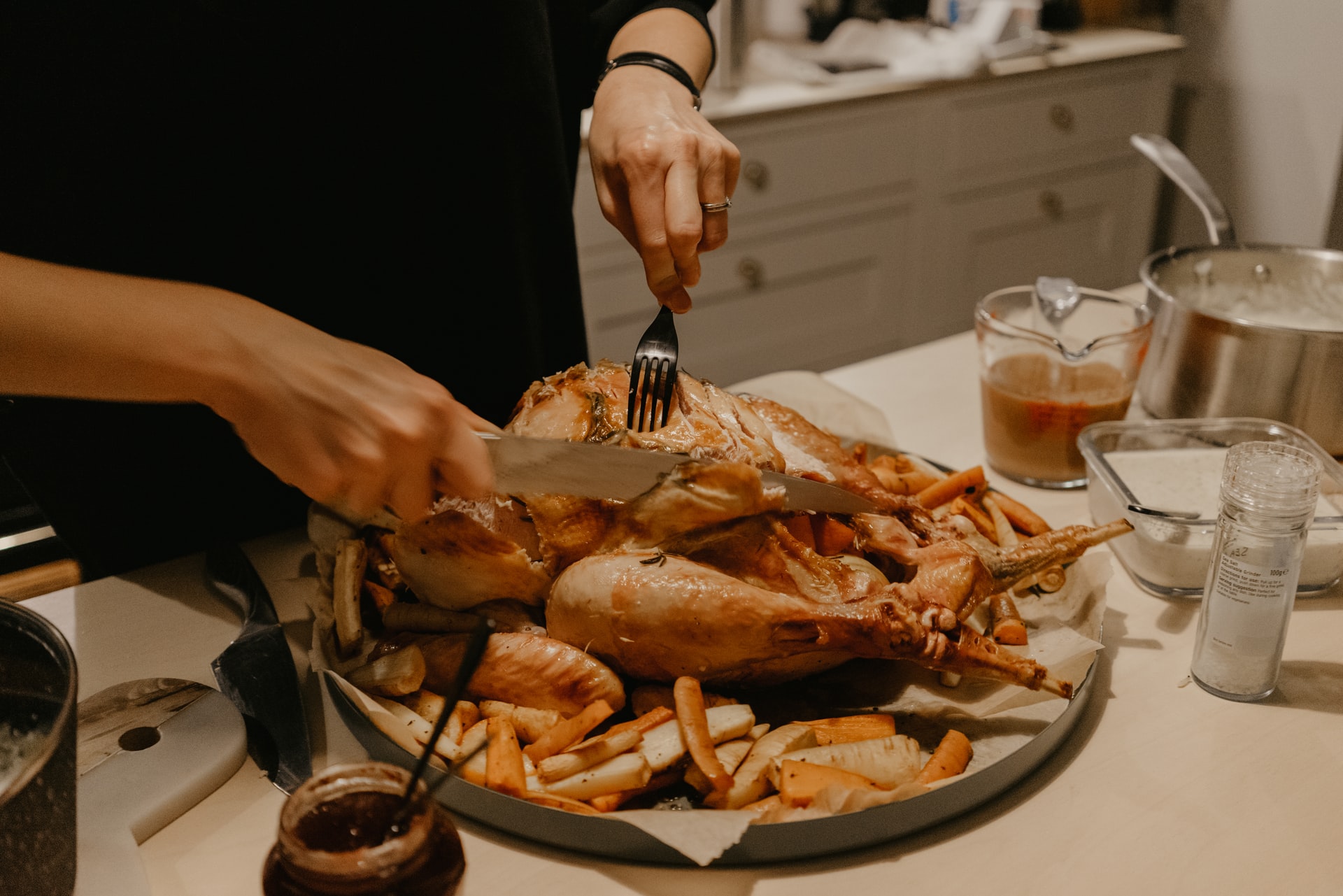 Organising the kitchen ahead of Christmas dinner
---
At the best of times, it can be incredibly frustrating when you're trying to cook a tasty meal, all the while having to contend with cupboards where you have to empty everything out just to reach the one thing you need, or where you open the door and half your pots and pans fall on you!

The struggle to find a home for all your crockery, groceries, pots and pans is only aggravated at Christmas time, a period where there's a particular emphasis on your cooking and what food you have in the house! It's all too easy to neglect sorting out your kitchen cupboards and storage spaces, instead just living with the inconveniences until they become intolerable.
Yet with Christmas just a short while away, now is as good a time as any to organise your kitchen in advance of the big day, so that when you're cooking that big roast dinner, things are exactly where you need them to be!
With that in mind, here are our top tips for organising your kitchen ahead of cooking the Christmas roast.
Keep those precious utensils handy
When you're halfway through making a big family dinner, it's infuriating when the masher, ladle or other crucial utensil you need seems to have disappeared! Make sure that you have all those utensils, roasting trays and other handy equipment you'll need in an easily accessible place.
Drawer dividers are your friend
One of the time-consuming jobs on Christmas Day is laying out the table. You can either do this early, though if you won't have time before the big day, drawer dividers and trays make it easy to organise your cutlery and table utensils ahead of time.
Have your pots ready to go
Keep heavy cooking pots close to your cooker, filling them with your smaller pots and pans to save space and make sure you have all the pans you need ready to go for all those veg.
Organise other meals ahead of time
Christmas dinner takes up a lot of space in the fridge and freezer, so in the week running up to Christmas, organise your meals to use up food you won't need on Christmas Day and free up room in the fridge and freezer. Once you've used everything up, consider what really needs to be kept in the fridge and take out what can live in the cupboard. If there's nothing that can come out, consider investing in plastic storage boxes so you can store and stack things without crushing anything.
Clear the worktops
You'll need plenty of workspace for prepping vegetables and a spot for the turkey when it comes out of the oven. If your worktops are cluttered with things you no longer need, like gadgets you never use, consider what to do with them.
Consider self-storage
Now you've gone through the rigmarole of sorting through the kitchen, what are you going to do with all those spare pans and plates you need for special occasions once Christmas is out of the way? Consider storing them in a self-storage unit — they'll be safe and available to access for those big occasions.
If you have a house-full of things that you need for Christmas — but clutter up the place once Christmas is done — why not consider storing some things with us here at M-Store? We have a convenient location off the A30 and have a huge number of flexible, secure storage solutions. Give us a call on 01726 890880 and we'll be happy to answer any questions you have.