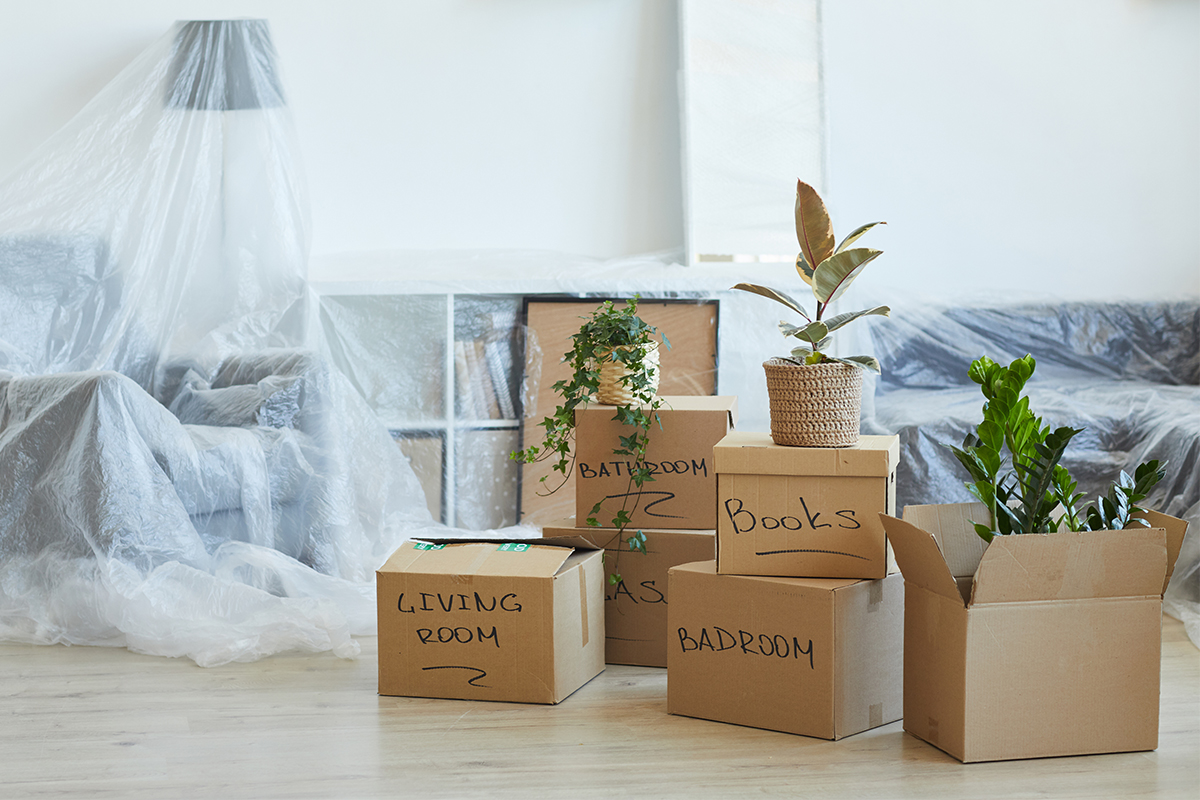 Five ways M-Store can support your 2022 house move
---
Selling up and moving into your new home can be very stressful indeed, with many unplanned bumps in the road lying ahead. It's important to take every step you can to make this process as easy and worry-free as possible... and that's where M-Store step in!
With locations across Cornwall, M-Store's flexible storage solutions can offer all the extra space and peace of mind you'll need to ensure that your move runs as smoothly as planned; saving you time, money, and most importantly… stress! Whether you're looking for a quick exchange, or a prolonged house move in stages, M-Store specialise in flexibility, so we're here to cater to your individual needs…
Show the best and store the rest - Be ready for house viewings
Decluttering your home so it looks lighter, and more minimalist will always make it more attractive to potential buyers; it gives them the space to imagine their own furniture and renovations, which improves your chances of selling.
This is when M-Store's flexible storage solutions come in to play, if you need to temporarily 'hide' large items of furniture, boxes, clothes etc. then we can store them for as long as you need; be it a couple of days, or several months. However, take care not to store away too much furniture, as each room's purpose needs to be obvious to your potential buyers, otherwise they'll quickly start asking 'What's this room used for?...'
Have space prepared for unexpected problems on the big day
Whether you're a seasoned house-mover, or it's your first time selling up and moving out, everyone knows that timing is crucial on the big day, and not everything can go to plan… If you're part of a chain, then you're relying on others to pull through, so you need to be prepared in case something goes wrong at the last minute, you need a Plan B!
M-Store can be that Plan B for you; a secure and easily accessible space for you to store items of any size, at any time. Whether its furniture, packed boxed, car parts… just let us know how much space you need, book your unit, and turn up! If you're unsure how much space you'll need, then use our free Space Calculator on the M-Store website.
Moving out slowly? Use storage to move in stages
Who says that all the packing needs to be done in one go? For many, the pressure of fitting your home into boxes, hitting the deadlines for removal vans, and the physical toll of relocating can add unnecessary pressure. We would suggest using our storage space like a spare room; a space for you to gradually fill over a period of time before the big move.
A gradual move in stages would ensure an easier and more organised packing process because you're bound to lose things if you rush through it! You'll also feel more spacious, with more room to breathe as you pack up your old home, or move into your new one. And as you move into your new home, you'll have more time to improve your storage space, instead of quickly filling it up with big boxes you want out of sight.
Create space for home renovations and decorating
Not everyone is lucky enough to move into a home that's ready to live in; many need days, weeks, months, or even years to renovate and redecorate. It's in this time that a flexible storage facility can really be of use; a place for you to come and go, creating the space you need to focus on some household TLC.
Not only will this create the space to work in, but it means that your furniture and valuable items are stored safely away from the paint, dust, chippings, and all the other materials flying around during a renovation.
Moving overseas?
Selling your home and moving out is stressful enough, but adding in the task of transporting your life to another country can make the process a lot more complicated. Using a storage space in this time can make life a lot easier, giving you more time and space to find the perfect location and arrangements for your overseas move. Travel freely without the worry of carrying everything with you, and rest easy knowing that your belongings are in a secure space, ready to collect at any time.
What's more is that at M-Store we're flexible with the space and time you need for storage; whether you need items storing for two weeks whilst you travel back and forth, or need months to get back on your feet, and prepare your new home for all your belongings.
To learn more about our storage options or ask any questions, please give the team a call on 01726 890880, we'll be happy to chat with you.