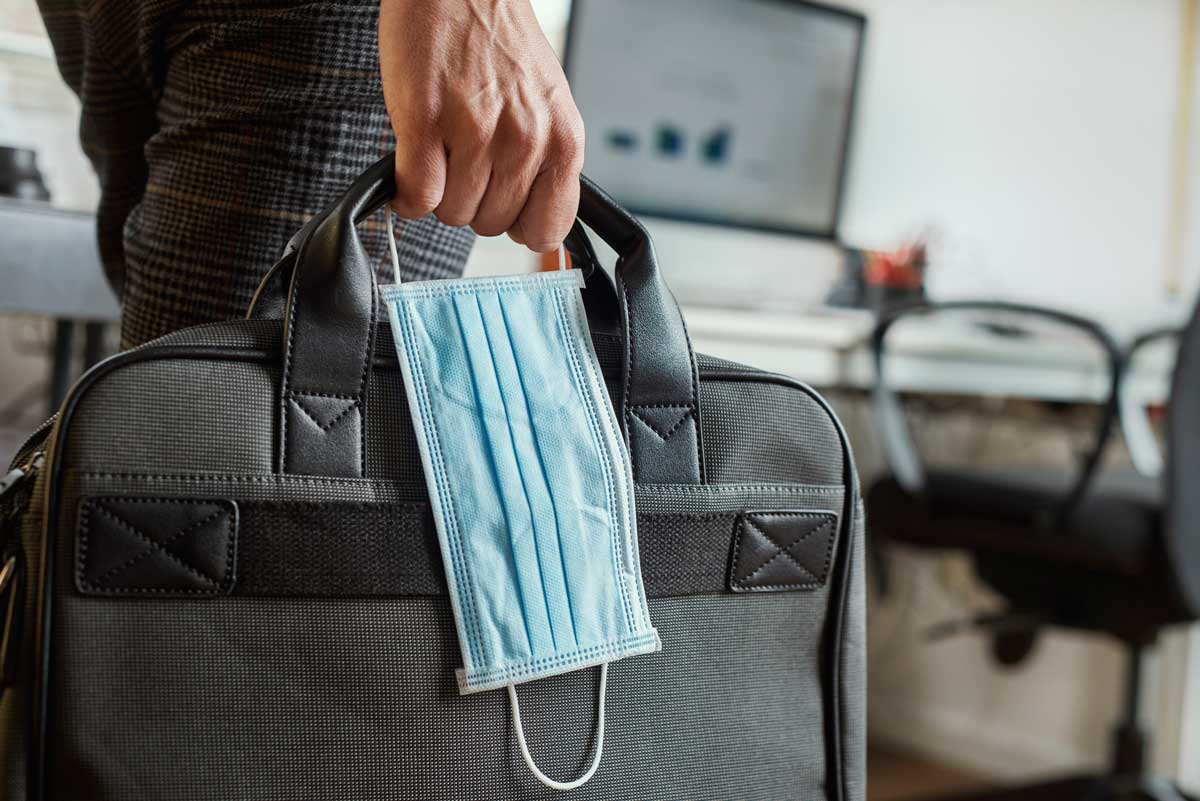 Making your business's office premises Covid compliant
---
With the Government's furlough scheme coming to an end, many businesses have got employees working from home and while that might be the foreseeable future for some, other businesses will be keen to get employees back into the office and on site.
Yet it's not as simple as throwing your doors open again and inviting staff back in, with Covid-19 still very much a threat, with case numbers on the rise. Social distancing is still necessary and there is an onus on employers to do what they can to keep their staff safe and create a working environment where all the possible precautions are taken to prevent the spread of Coronavirus.
With that in mind, here are some of our tips on how to become more "Covid Compliant" and make your workspace safer for employees.
Install hand sanitiser stations
Having a hand sanitiser station upon entry is a solid step, so that staff have reduced the risk of spreading the disease through surfaces before they've even entered the building. Having stations dotted at strategic spots throughout your building — in a staff room, by the toilets, around the main office space — then it encourages a culture of keeping your hands clean and washing regularly.
Install screens
If you've been to certain chain pubs or restaurants, you may have seen them install plastic screens between tables in an effort to make a physical barrier between people. These are a good idea in offices too, potentially halting the spread of infection in confined spaces.
Do staggered start times
Having everyone turn up for work at once will make social distancing particularly difficult at choke points around the building, including the entrance. Introducing staggered start and finish times for staff will cut back on these opportunities for breaches of social distancing.
Move furniture further apart to create space
If you can't create a physical barrier between desks like a screen, you'll need to consider moving furniture around so that members of staff are physically further apart and can safely be distanced while working at their desks. The Government recommend desks being further apart a more effective measure than just installing screens.
Mark out distancing with floor tape
We've all seen in supermarkets and shops that appropriate social distancing lengths are marked out on the floor with tape and stickers. This approach can work in the office where people may otherwise congregate, such as a staff room or office floor.
Avoid hot desking
Sharing equipment and furniture — as you would with hot desking — can create conditions for the virus to spread through surfaces. Avoid doing hot desking where possible to avoid this cross contamination and have staff use individual desks just for them.
Use remote working tools for meetings
Most of us enjoyed Zoom calls with friends and family during the worst days of lockdown — those tools are just as useful for avoiding big meetings in the office place, giving several members of your team the chance to talk without being in the same place.
Consider how self-storage can make these goals easier
By moving furniture further apart and installing new equipment like hand sanitisers and screens, chances are that space will be at a premium. You won't want to get rid of important equipment like desks only to have to buy it again, so storage is a convenient, temporary solution to your storage woes.
Our central location just off the A30 dual carriageway near Bodmin means we're easily accessible for people across the whole county of Cornwall. If you think that storing with us might help you create precious space in your office, give us a call on 01726 890880 and we'll be happy to answer any questions you might have.