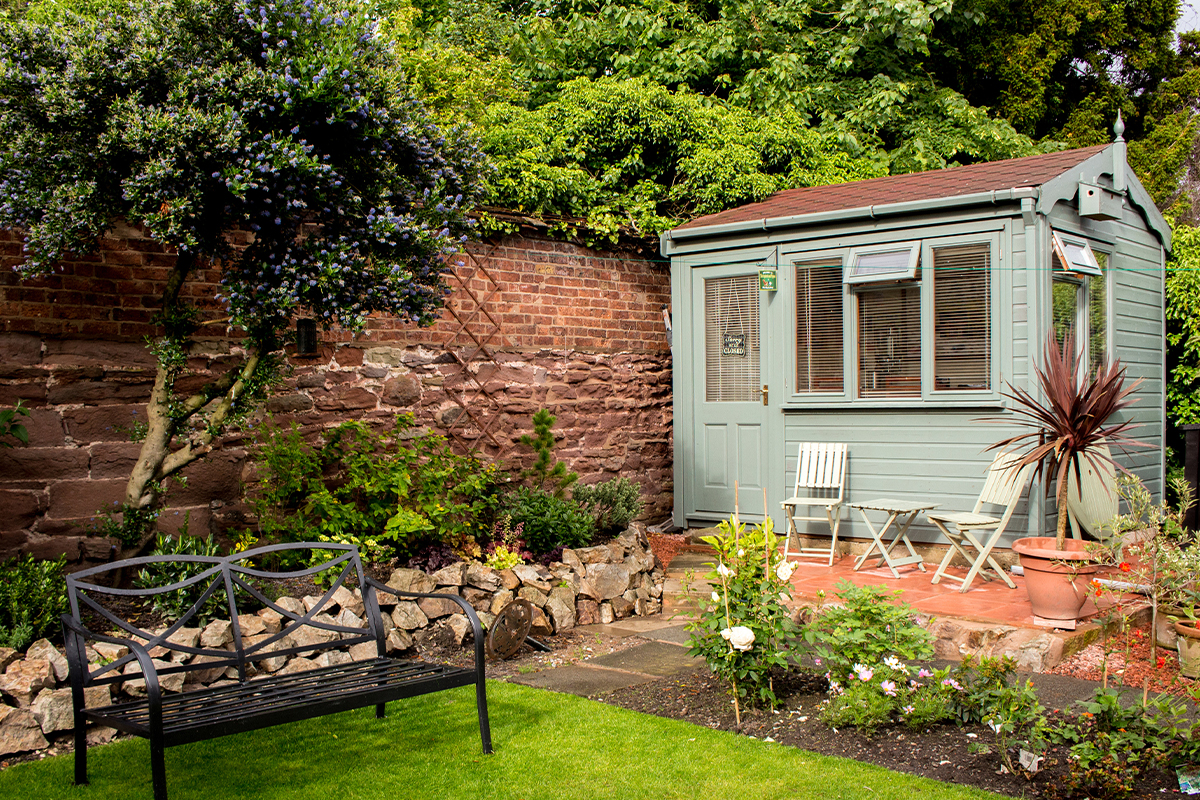 Six ways to keep your garden secure this winter
---
In a new era of lockdowns, isolations, and staycations, homeowners across Britain found themselves spending much more time, and investing a lot more money into their gardens! And why not... holidays abroad were out of question, the sun was shining, and there were garden sales EVERYWHERE!
The downside is that with the rise in sales of outdoor furniture and equipment, the country also saw a steep rise in items stolen from gardens and outhouses, particularly in the South West. According to Confused.com, 14% of people who live in a property with a garden, garage, or outbuilding had items stolen, with an average value of £276. From the items stolen; tools accounted for 42%, bikes 39%, plants 23%, and homeworking equipment 23%.
So as we head into autumn and winter, we've explored six ways you can keep your gardens and outhouses more secure!
1. Get smart – Install a smart doorbell
These smart devices have become very popular in recent years, and that's because smart doorbells are so effective, and even better… so affordable! With a simple set up that only requires a wireless internet connection, your new smart doorbell will film any motion it detects on your porch or in your garden, sending an alert and live video recording straight to your phone.
2. Light it up – Set up outdoor lighting
Motion detection lighting is no longer a luxury, but now a necessity! For as cheap as £11, you can buy reliable equipment that instantly lights up your garden when it detects movement. Yes, most of the time it will be the neighbour's cat, but better safe than sorry, right?
3. Crunch time – Invest in gravel
It sounds obvious, but investing in a bag of gravel to cover your driveaway or path can have an impact. Anyone snooping around is more likely to venture down a quiet patch of grass, rather than risk being heard over crunching gravel! It may not sound a lot, but this step could make the difference!
4. Set boundaries – Put up some adequate fencing
You'd be surprised at how many people live without secure fencing that guarantees privacy, and it goes a long way to protect your home. If you feel like your fence could be doing more, then head to your local garden supplies shop and buy fencing that's 6 foot high - enough to stop the average person from peeping in to your property!
5. Lock it up – Use deck ties and cords to bolt down your items
You'd like to think that a lock on your shed or outhouse would do the job, but that's not always the case! Unfortunately, many burglars are adept in picking locks, which is why it doesn't hurt to go the extra mile and prepare by tying down your expensive garden items with deck ties and cords!
6. Contact us! - Use M-Store to safely store large and expensive items
Some items are too large and expensive to be kept in the shed through the winter, and that's where we come in. M-Store offers safe and secure storage options to take these items off your hands until next year, or until you pop in to pick them up. To learn more about our storage options, give the team a call on 01726 890880, we'll be happy to chat with you!