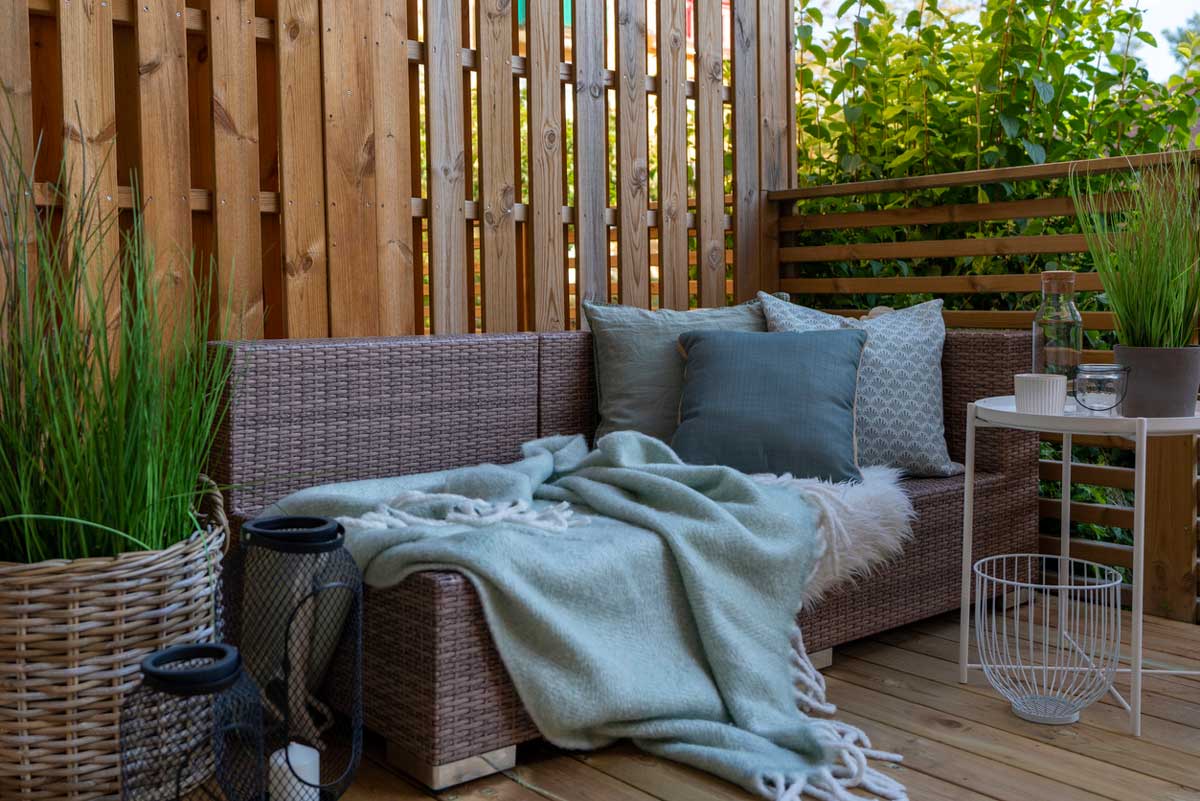 How to declutter your garden now the summer is over
---
We're well into October, the weather feels like it has gotten quite a bit worse and a little bit colder. You might be in denial, but it's official; autumn is definitely upon us. Spending time in your garden with family, cooking food on the barbecue, is one of the best ways to while away an afternoon in the summer — but how much time do you realistically spend in your garden during the autumn and winter?
After a summer where the weather was relatively kind and most of us will have spent much more time at home, your garden might be looking a little worse for wear at the moment, full of your summer toys, equipment and furniture. Here are our top tips for decluttering your garden:
Sort out the shed
It might be the biggest job or the most awkward job, but if you clear out your shed before you tackle the garden itself, you'll know exactly how much storage space you've got to play with for keeping the rest of your garden tidy.
Your shed may well already be full of tools and accessories, garden furniture and outdoor toys. Take the time to pull everything out of the shed and organise it into categories. At this stage, be ruthless; discard anything that's broken or that you have no intention of using again and either take it to a recycling centre or charity shop. While getting rid of the rubbish from the shed, get rid of the rubbish out in the garden, like broken pots.
Once you've organised the contents, return them neatly. Add hooks and shelves to the shed walls if you need them, while labelled storage boxes for smaller items will make organising easier and create space.
Time to tidy up
Now the shed is ready, go around the garden gathering up toys, equipment, the barbecue and anything else that can be sorted away. If you have children who play outside a lot when the weather is nice, consider buying a storage box they can easily access and then try to train them to tidy up once they're done playing!
Store everything else in the space you've created in the shed or the storage. Things you use regularly, like a lawnmower or garden chairs, should be kept at the front for easy access. If you find you have more tools and furniture than will fit in your shed, consider using a self-storage unit for a few weeks or months to keep everything clean and dry.
Tend to the plants
With everything now tidied away, it'll be easier to identify and carry out what work needs doing to the plants and grass in the garden. Mowing the grass is a good first job, then work through the borders to get rid of weeds and stray grass; use a hand fork or trowel to dig up roots and put the waste in your garden waste sack. This is also a good chance to get rid of deadheads on your flowers and trim back shrubs that have become overgrown.
Consider self-storage
In an ideal world it's easy to clear out the shed and find space for all your garden furniture and tools. Yet the reality may be that your shed is full already and there's nothing you can do to create space. If you want to find somewhere to put away your garden furniture, that all important barbecue or precious tools, a great solution is self-storage. You can keep everything nearly tucked away, knowing that you can access it whenever you need to.
M-Store has a convenient location off the A30 and have a huge number of flexible, secure storage solutions. Give us a call on 01726 890880 and we'll be happy to answer any questions you have.