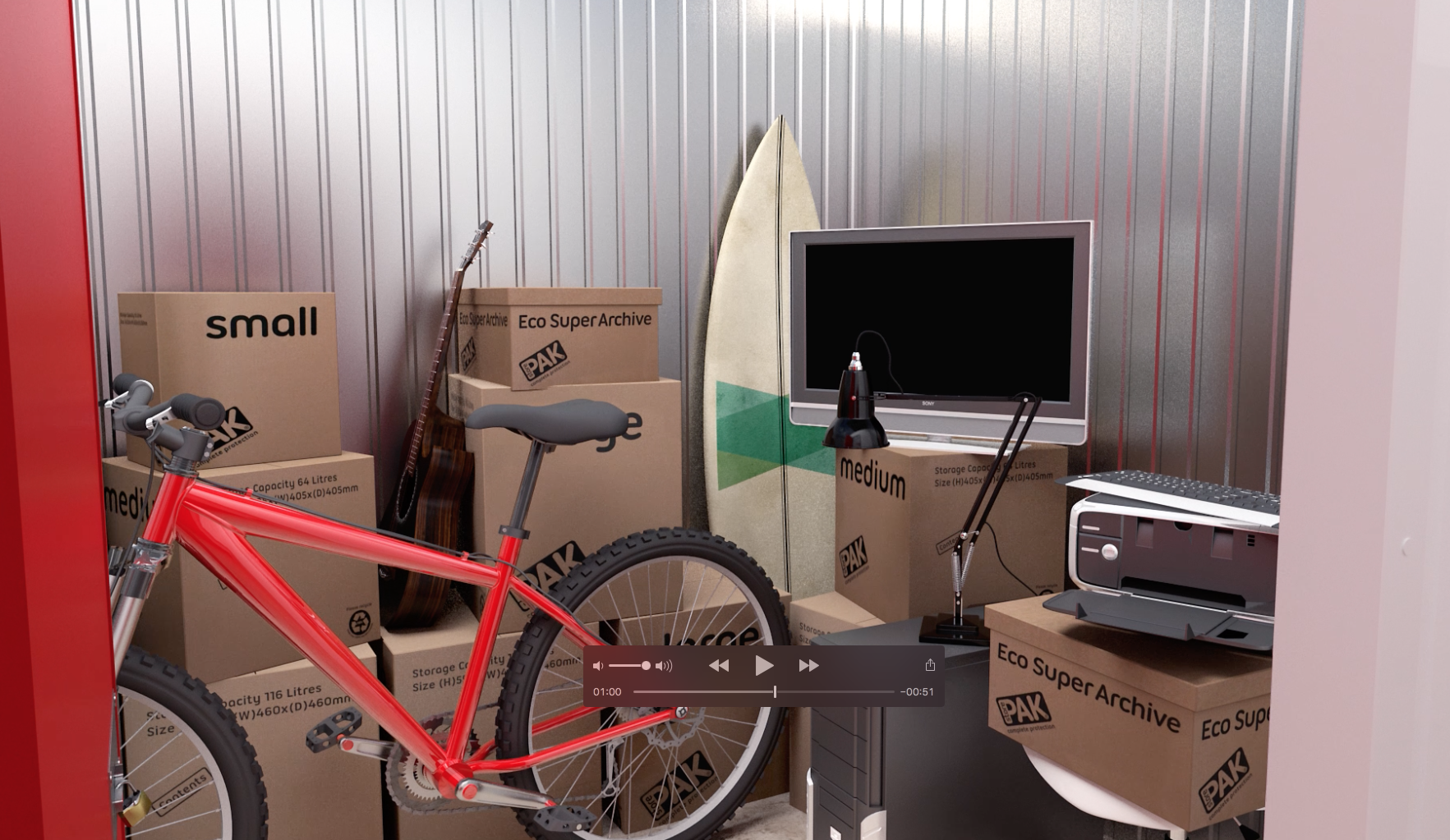 How to choose the right self storage
---
There are a number of reasons why you might need to put your belongings into a self storage facility. You may be in between house moves, trying to de-clutter your home, need more office space or perhaps you want somewhere more secure to keep your valuables.
Whatever the reason is, there's no doubt that you want to ensure that the facility you choose is secure and reliable. Below are some top tips to help you choose the right self storage facility for your needs.
Location
If you're storing things that you may need to access on a regular basis, location is going to be an important factor. You don't want to have to drive for hours every time you need to get something or put a new item into storage. With the self storage industry booming in the UK, there are plenty of facilities located all around the country.
Security
Naturally, you want to make sure that your possessions are going to be well protected when you're storing them away. When looking for a unit, make sure you check that they have CCTV operating at all times. For added protection, a lot of places also have a member of security on the premises 24 hours a day. You will also be given a lock with a key that only you will have access to. If you prefer, you can also provide your own lock.
Cleanliness
If you're going to be storing items such as clothes or furniture, the facilities you choose should be clean. Anything like dust or grease can damage items and by the time you get them out of storage, they could be completely destroyed
Another important thing to look out for is rodents, cockroaches and moths. A good self storage facility will practice pest control because if there's one thing you definitely don't want, it's your prized possessions getting eaten or damaged.
Price
As with anything, price is always a factor. If you're going to be storing your items for a long time, cost will obviously be very important because it might end up becoming unaffordable. At the same time, don't go for the cheapest facility you can find because there's probably a reason why it's so cheap. A lot of places do offer special deals so make sure you keep an eye out for this as well.
Size
If you don't have much to store, size is unlikely to be an issue. If you have particularly large items however or a lot to store away, make sure that the facility you want to use has units that are big enough or can offer you more than one. If you do opt for multiple units, try to ensure that they're located next to each other because this will save you a lot of hassle.
If you would like further information about self storage, please feel free to contact M Store and a member of the team will be more than happy to help.