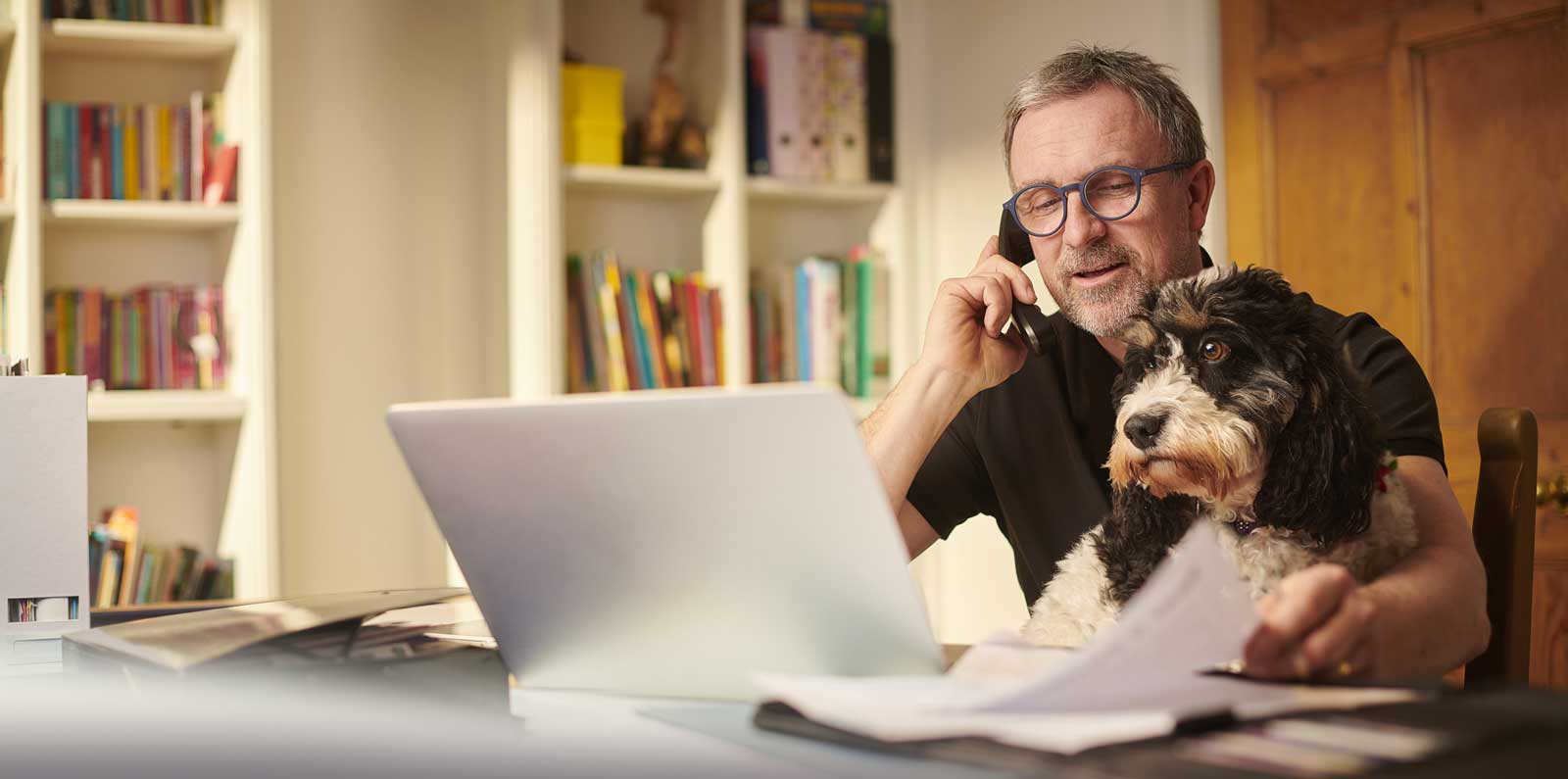 Creating a new workspace at home during the Coronavirus lockdown
---
The Coronavirus lockdown is making each and every one of us reassess how we live our lives; the enforced self-isolation measures have turned everything upside down, from socialising to going to work each day.
With the vast majority of workplaces now closed, lots of people are having to work remotely for the first time, avoiding the office to get on with their daily tasks in the safety and comfort of their own homes. Transitioning to working at home is hard enough; there are distractions at home you simply don't have in an office, while lots of us don't even have an office space at home set up and ready to go.
If you're struggling to stay focused and productive, here are some of our tips to help you create a workspace in the home…
Designate a specific room or space for work
Having a designated space in the house that you can think of as an office or workspace will likely make you more focused — and also allow you to work away from distractions like the television or members of your family.
Design a space that keeps you motivated
If the space you've set aside for working is unwelcoming, uncomfortable and a bit dark, the likelihood is that you won't look forward to going in there — and even when you do, you'll struggle to stay motivated.
Pictures, a fresh coat of paint or having a desk facing a window can all make a profound difference — anything that makes your workspace more welcoming can only be a good thing.
Set yourself goals
Having goals is always a good thing, as it gives us something to strive toward. Setting yourself small goals throughout the day can be a great way to stay on track. For example, if you set yourself a target of working without distractions for an hour, you've earned a short five or ten minute break to get yourself back on track.
Declutter
It's surprising how hard it can be to focus when you're surrounded by clutter or cramped into a tiny space. If you're finding the room you're working in feels claustrophobic or the mess is irritating you, decluttering can help you get back on track.
Try and identify what clutter is causing you the headache: are you overwhelmed with your paperwork? Is there furniture that's just too large for that room? Are things that might be better off stored away being dumped in your new workspace? If the clutter are things you can't part with, self-storage can be a good way to create some space at home, safe in the knowledge that those things are available when you need them again.
Our central location just off the A30 dual carriageway near Bodmin means we're easily accessible for people across the whole county of Cornwall. If you think that storing with us might help you get focused in your home workspace, give us a call on 01726 890880 and we'll be happy to answer any questions you might have.