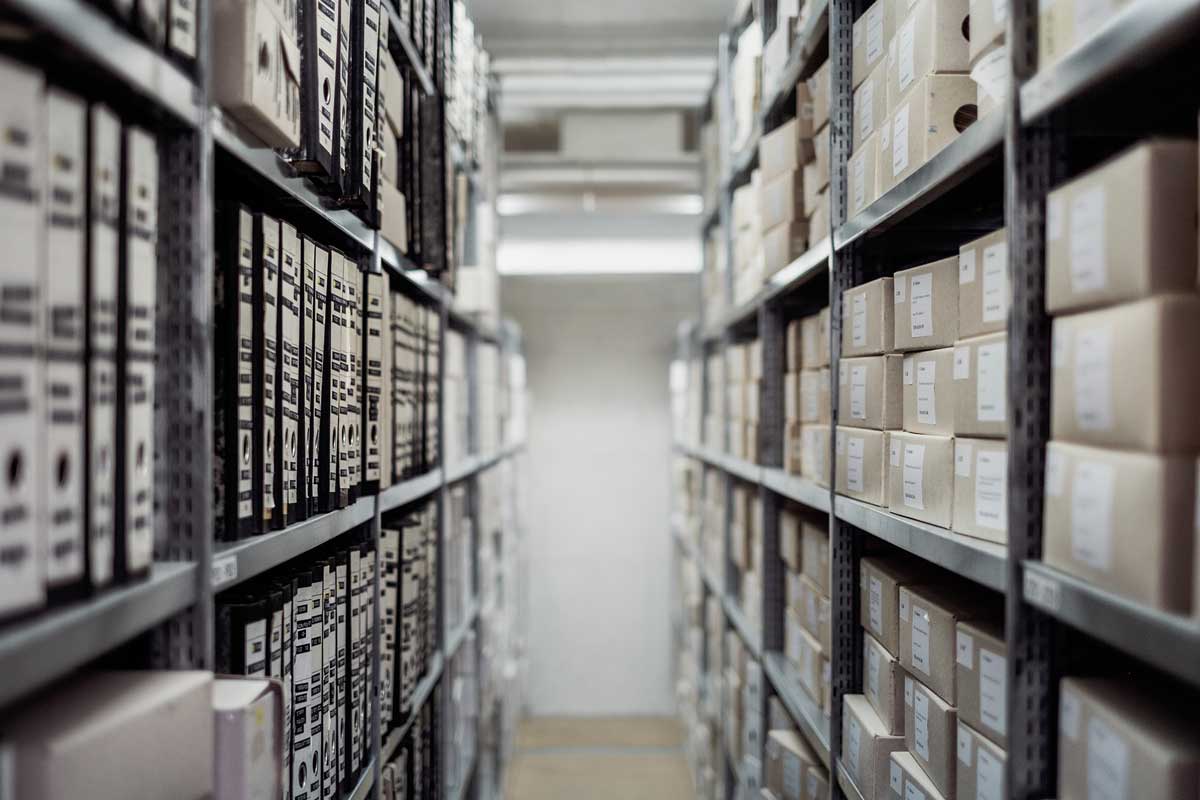 Five businesses that benefit from our storage solutions
---
The flexibility of our storage solutions means that it's suitable for almost every business. Working from home and struggling with the overwhelming volume of clutter? Wanting to make a central storage unit a key part of your distribution? Need to adhere to industry regulations and legislation by keeping that client paperwork for years to come? No matter what you're needing, we have the storage answer for you. Here are just a few of the businesses benefiting from our flexible, central and secure solutions just off the A30 dual carriageway near Bodmin.
Online stores and eBay business
Superfast Broadband has meant that many ecommerce and online businesses have called Cornwall their home in recent years. Many of these businesses are run from home meaning that as they scale and grow, they often need to find external storage that supports their burgeoning business. We're able to store that extra stock and flexible enough to allow you to increase and decrease your storage needs throughout the year, which can be particularly helpful at times of the year when demand significantly increases.
Independent contractors and trades

Rural crime has seen a huge increase in recent years and is even more prevalent as the nights pull in and winter takes hold. With the theft of equipment, tools, farming apparatus and trade goods becoming increasingly common, many trades people have turned to the secure storage we're able to offer for peace of mind.
With 24-hour CCTV surveillance and sophisticated security alarms they know that their livelihood won't be endangered by the theft of thousands of pounds' worth of equipment.
Seasonal businesses
It can sometimes be hard to accept that the sunny and hot summer months are now seeming like something of a distant memory. For those seasonal businesses that make our county as welcoming and brilliant as it is for tourists each and every summer, they're often left with not only a disappointment that it's all over, but also a lot of furniture and other goods to store. Those benches, stand up paddleboards, surfboards, advertising hoardings and other items all have to go somewhere now that the evenings are a little darker and certainly a lot cooler. That's where we come in; pubs with benches, seasonal shops and other tourism providers use M-Store at this time of the year to make sure that their items are kept in quality storage, ready for next spring.
Working from the city
If your business is based in a city such as Exeter or Plymouth but your clients are in Cornwall, it sometimes isn't practical to hold all of your parts and stock in one location many miles and hours from where they're needed. We're frequently used by businesses storing spare parts and other items that their clients may need, saving them many miles, hours and much expense. Why send your engineer several hours back to base when you could get them finished and onto the next job in half the time?
Musicians and filmmakers
You only have to go to one or two of the local festivals and pubs to know that Cornwall and the South West is blessed with some great musicians and bands. The only problem is that they need to carry a lot of kit around in order for us to enjoy them at so many different venues across the venue. Amps, drum kits, guitars and other items can not only be heavy but also expensive to transport over long distances. That's exactly why many musicians store theirs in our central location – perfectly placed no matter where you're playing!
If you'd like to talk to us about how our storage solutions could help your business then give us a call on 01726 890880 and we'll be happy to answer any questions you have.