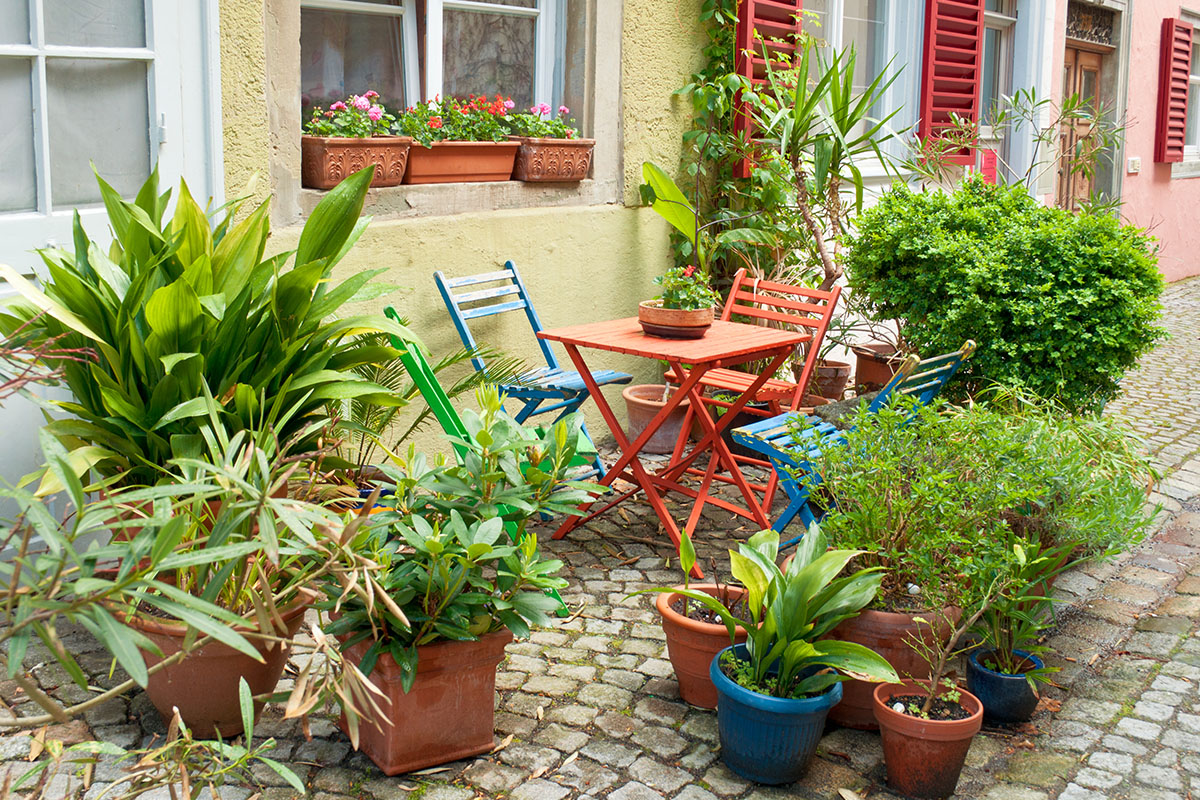 How to Make the Most of your Courtyard Garden
---
Even if you don't have acres of outside space to play with, there are plenty of ways to maximise your courtyard garden or balcony so that it is more inviting to while away balmy British summer days in.

Use the Walls
Rather than feeling hemmed in by the walls in a small space, use them to your advantage. Hang some outside mirrors to maximise space or maybe add hanging baskets and a vertical herb garden to add a bit of interest without taking up precious floor space.
Bring in Some Colour
Space may be limited but it doesn't have to squash your personality. Add in some colour through bright plants or pots, wall hangings or - if you're feeling brave – a mural or stencil on the wall.
Hang a Hammock
Is there a quicker and easier way to transport yourself from a British courtyard to a tropical far flung spot by the sea than a hammock? We don't think so. And a small space is perfect for creating that gorgeous escape spot.
Get the Right Lighting
A small space lends itself beautifully to creating an ambience. It's cheaper and easier to light a smaller space, think strings of fairy lights draped around or hanging LED lights to create a bit of interest.
Go Green
Don't skimp on the plant life. You can make even the smallest courtyard a real oasis with the right plants and pots. Find inspiration from Pinterest or have a nose at what your neighbours are up to and let your imagination run wild.
Where space is at a premium, we often end up using courtyards and balconies as a dumping ground for bulky sports kit or discarded toys. If you need to declutter and space is limited, a storage unit might be the perfect option. Contact the MStore Team on 01726 890880 to see what we have available.