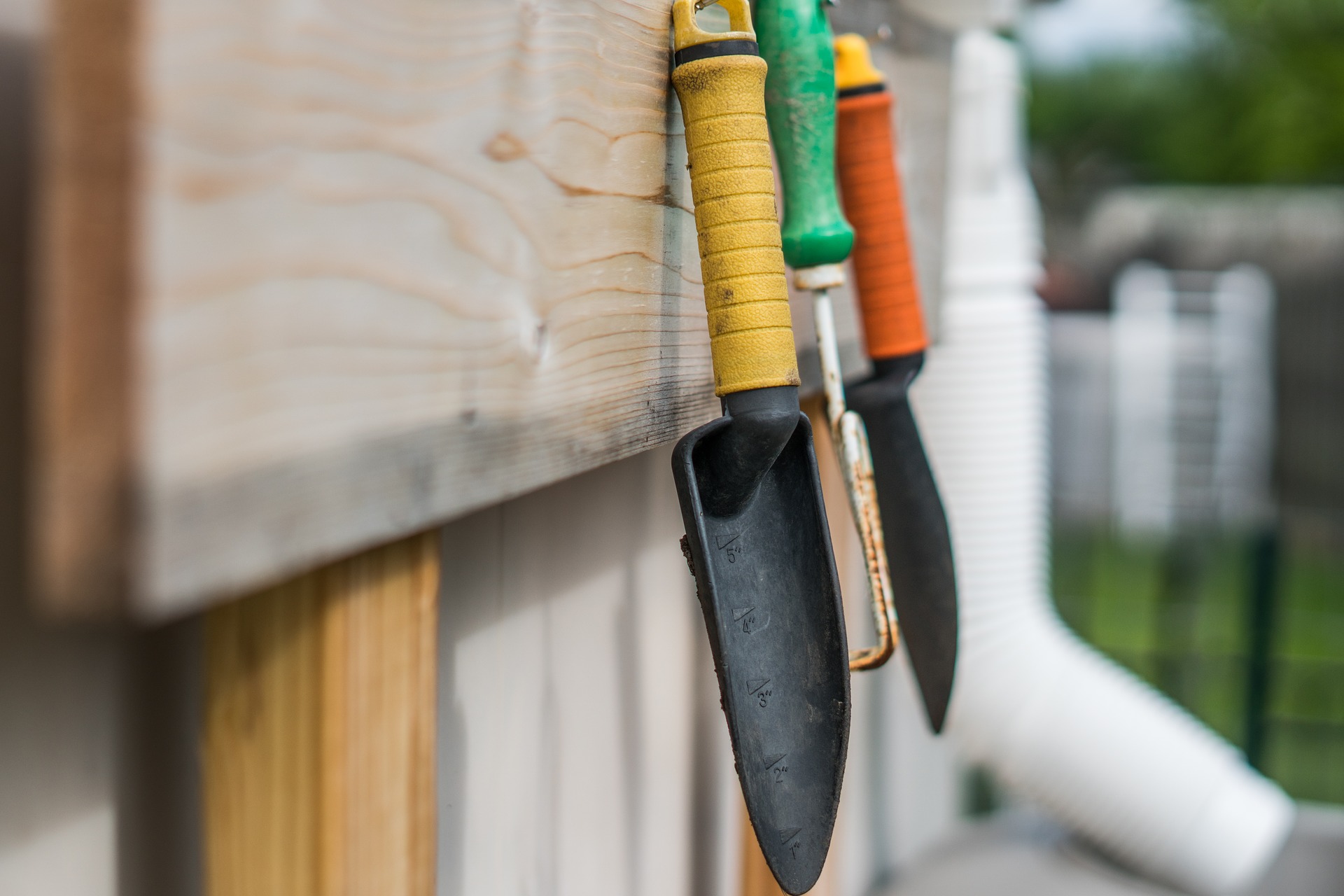 Storage solutions for garden essentials
---
With autumn just around the corner it means that spending long sunny days in the garden are unfortunately about to become a distant memory.
Whether you're an avid gardener or more of a relax with a glass of wine in the sunshine kind of person, your garden essentials will need safekeeping to protect them from the harsh winter weather conditions.
If you\'ve got garden tools, furniture, barbecues or kids toys, below are some great storage solution ideas so you can ensure your belongings are well looked after until we welcome spring once again.
A shed
A shed is the most obvious place to store garden tools and furniture in. It\'s a great way to store things away neatly and you know you can access them easily whenever you need them. A shed can also make a really nice feature in a garden if you opt for one with a bit of character.
Functional furniture
If space is an issue in your garden, why not opt for functional furniture? This is a popular alternative inside homes but few people think to use this type of furniture outside. A garden storage bench for example doubles up as somewhere to sit and a place to store tools and soft furnishings.
Garden shelving
This is another popular indoor concept which can very easily be adapted to outside areas. Garden shelving is a great way to introduce more storage options to outdoor areas while adding a nice little feature. This idea works particularly well in smaller gardens because it utilises the wall space you have without taking up precious floor space.
Crates and baskets
Crates, baskets and even old pallets are great for storing smaller, everyday gardening items and kid's toys. As well as adding a unique touch to any garden, they also enable you to keep outdoor areas decluttered very easily.
Log storage
There\'s nothing nicer than having a fire burning during the cold winter months. The only problem is log storage. Not only is it important to try and keep them as dry as possible, you also want to avoid unwanted wildlife making your log pile a place for them to nest.
By investing in a decorative storage option, you not only have a safe place to keep your logs all winter long, you can also turn them into an attractive focal point for your garden.
Self storage
If you know that you won\'t be using your tools or garden furniture for months on end but want to prevent weather damage, a great solution is self storage. You can keep everything neatly stored away, you don\'t have to worry about it succumbing to damage from rain and frost, you know it\'s safe and you can access it any time you need.
If you're looking for self storage solutions, please don\'t hesitate to get in touch with M Store and we will be more than happy to help. Alternatively, you can find your local store or view our current special offers on our website.